In order to secure the overall financing and the realisation of real estate projects, REA Development provides equity capital for property developers and structures mezzanine and debt capital for real estate projects of different asset classes.
This endeavour is supported by systematic services in the area of construction management and the expertise of our in-house bank.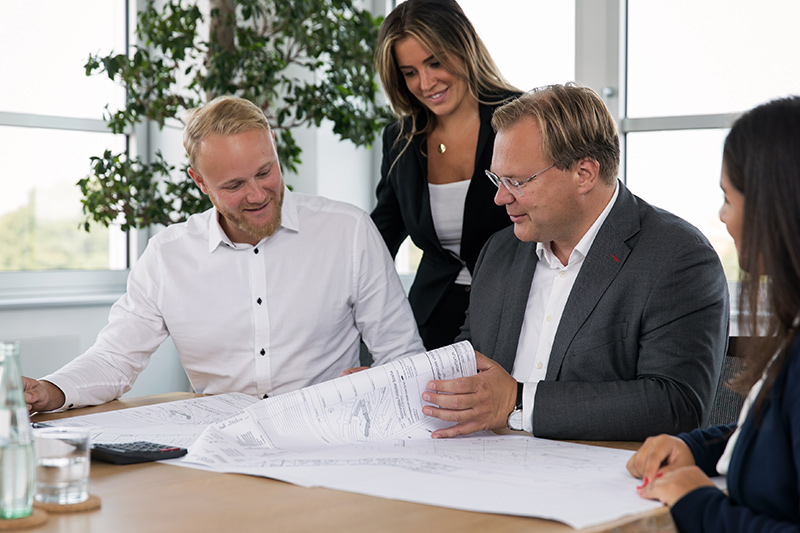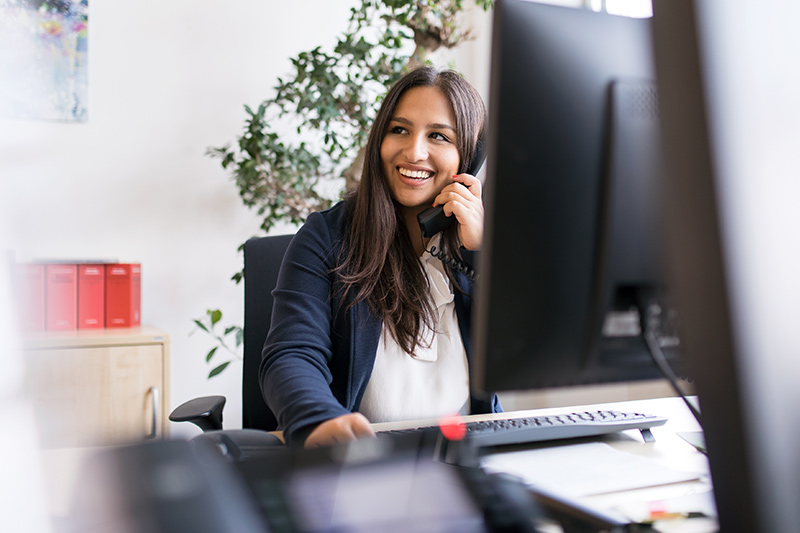 More flexibility through the
Modular Investment Modell
Low equity ratio
High participation ratio

Real estate project
Our offer for property developers
Depending on your real estate project, the equity ratio for our project partners may be lower than represented by the participation ratio. REA Development can therefore support you either as a small or as a large partner.
The REA Development investment model can be individually adapted to your specific real estate project, which includes the expertise and services of our in-house bank.
Real estate project
Joint Venture
Rea Development
project and partner acquisition
drafting and conclusion of contracts
construction management
investment management
Project developer
project acquisition
coordination and planning
resale
technical project management
Bank
Financing in two stages

real estate funding
engineering funding
Mezzanine capital

subordinated loan with qualified subordination
Expertise from one source along all service phases
Range of services
The aim is to secure the overall financing and the efficient realisation of your real estate project. This requires the implementation of a wide range of services. Therefore, REA Development in cooperation with Reakon GmbH & Co.KG provides services along the entire value-added chain of your real estate project and utilises the competence portfolio of the in-house bank.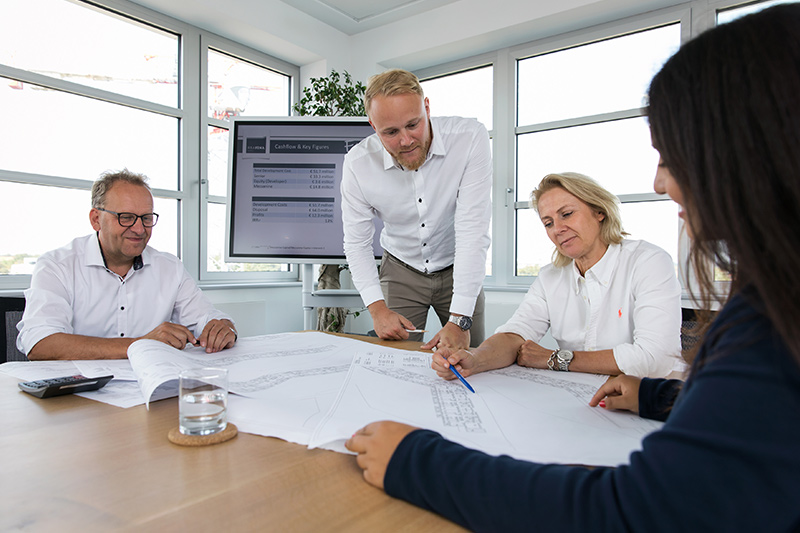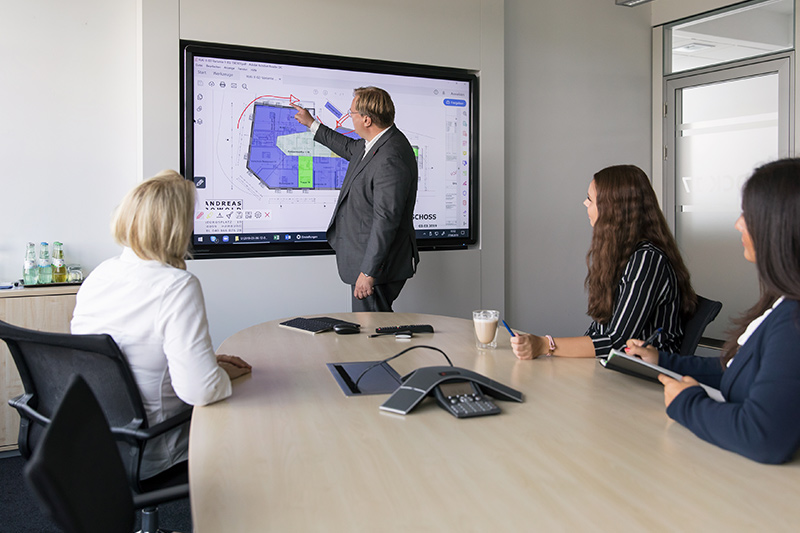 The stage of the added value chain at which you enter or exit depends on your individual needs.
Stage 1
Market Analysis
Stage 2
Land Purchase
Stage 3
Development
Stage 4
Realisation
Stage 5
Exit

Acquisition

Drafting and conclusion of contracts

Construction management

Investment management

Value Added Service Phase

Service phase 1-3

Service phase 4-8

Service phase 9
Overview of our purchasing profile
Purchasing profile
Every venture begins with the suitable real estate project and a strong team behind it. We are constantly looking for new projects and partners. Learn more about our wide-ranging purchasing profile.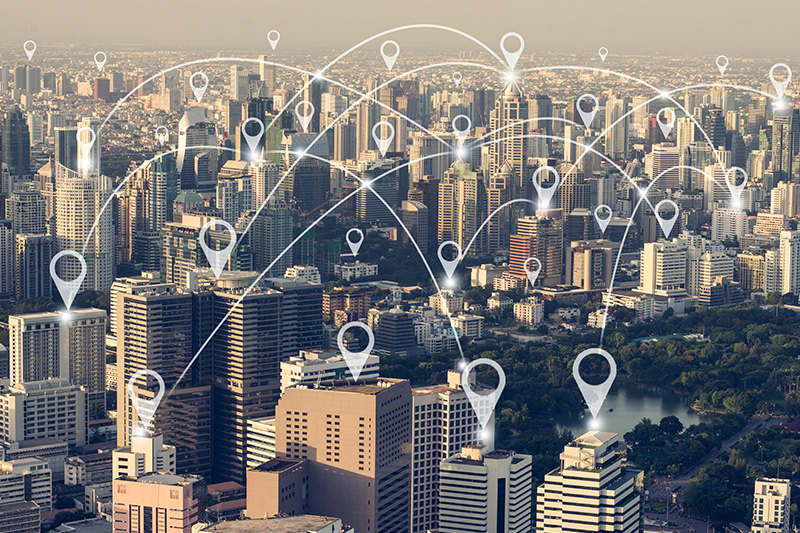 Location
City centre with excellent connections to the surrounding areas via public transport – approx. 500 metre radius. Well-developed infrastructure.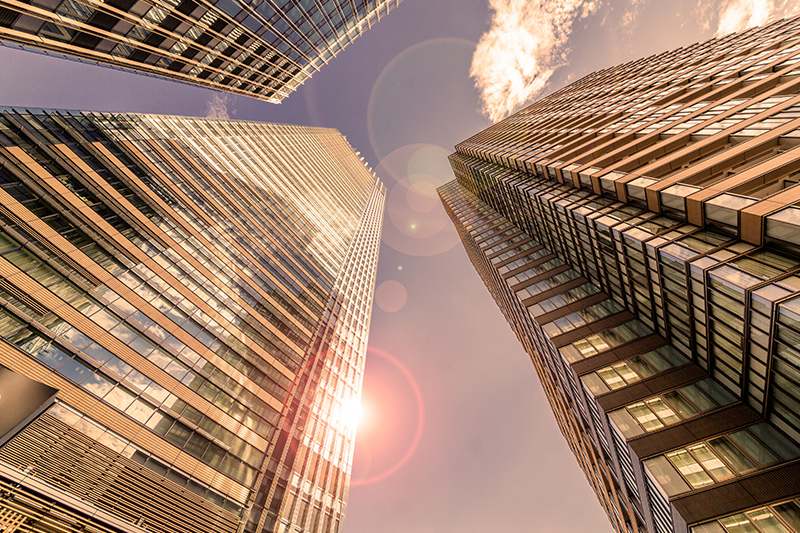 Investment type
Existing real estate, such as office space and residential properties (core) or properties/plots and demolition objects as well as existing properties with development potential (value added).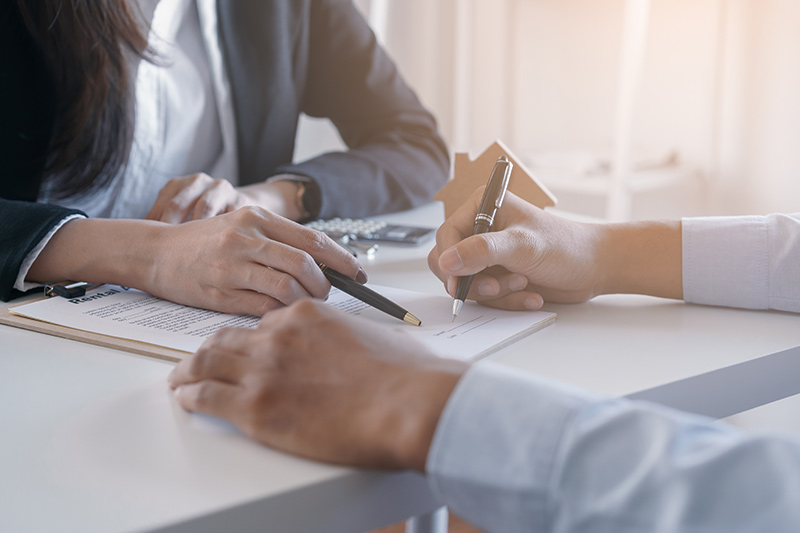 Rental contracts
Core real estate: long-term rentals with single and multi-tenants. Value added real estate: vacant or short-term contracts.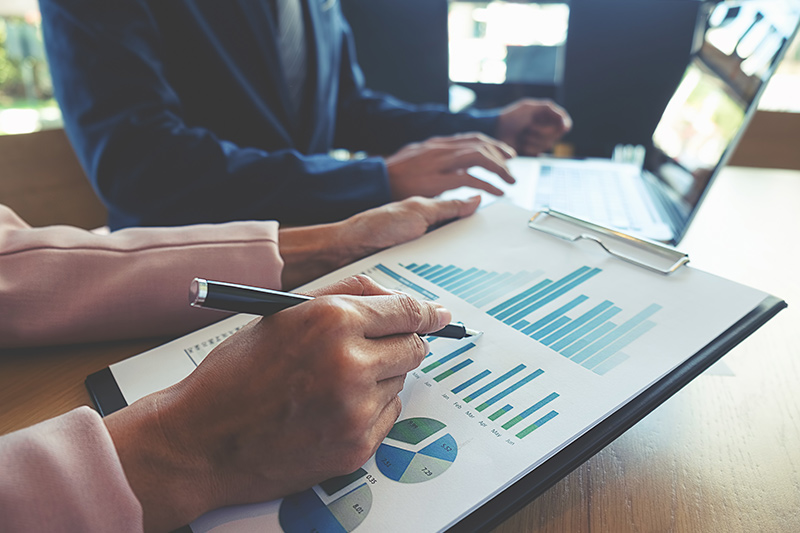 Investment volume
Feasible gross floor space between 5,000 and 100,000 m2. The total volume is EUR 20-200 million.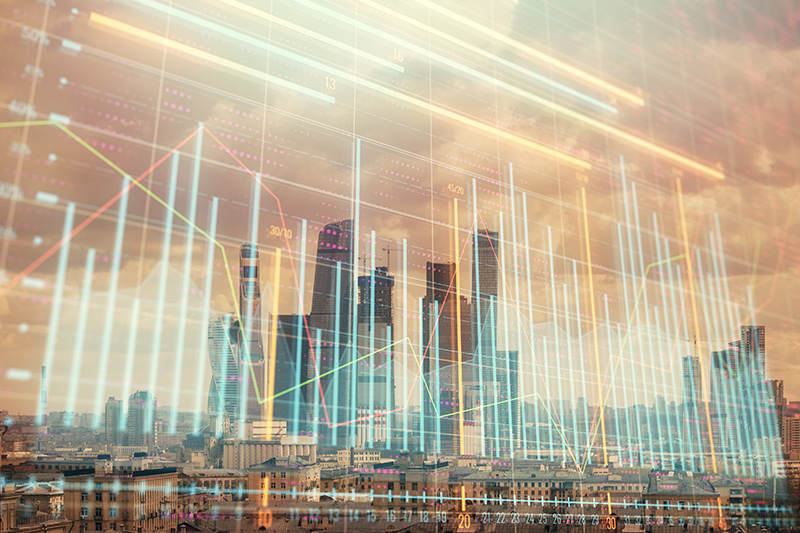 Required minimum information
Complete address of object, Cadastral map/site plan, Land registry, Construction law, Tenant list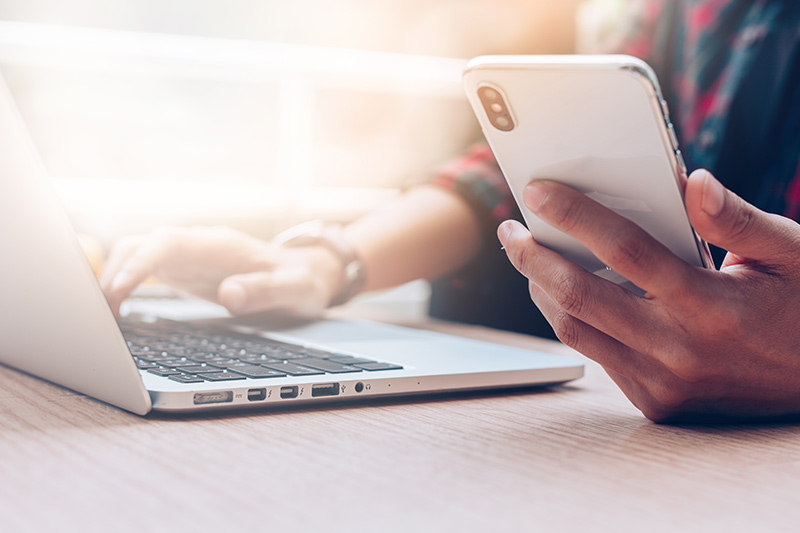 Contract partner
Saime Yagci – Project management
saime.yagci@reafina.de
+49 (0) 40 36 88 007 73
Overview of our references
References
Our reference portfolio reflects many years of experience along the entire real estate life cycle. This is divided into two areas: project development properties and financed real estate projects.
Project development properties
Load more
Financed projects
More flexibility through our in-house bank
Principal bank
The in-house bank affords us and our partners a broad financial scope and maximum independence across all service phases. The strategic closeness allows us to react promptly and flexibly when it comes to the overall financing and implementation of your real estate project.
The advantages at a glance
Independence
Speed
Flexibility
Adaptability
Planning security
Security
We introduce ourselves
REA Development Team
Our team is characterised by many years of experience combined with youthful curiosity. Our aim is to systematically use the network of a wide range of people from the real estate and financial sector for real estate projects in different asset classes.
Under one heading
Reafina Group
As part of the Reafina Group we have access to comprehensive real estate expertise – under one heading.
REAFINA AG is a holding company that deals with the participation in real estate projects. The successful realisation of residential and commercial properties as well as their management or marketing is extremely complex and requires in-depth and up-to-date know-how in many specialist areas. In order to meet these requirements in the best possible way, we not only have excellently qualified employees, but also an effective structure: We have bundled and concentrated the competencies for the various areas of activity in respectively specialized subsidiaries. These, in turn, are organised in such a way that they interlock and complement each other seamlessly during project execution.
We would like to get to know you
Become a project partner
Please contact us and present us your individual real estate project. We are always happy to hear about new projects and partners.